AIS Social Media Competition #OurOceanOurFuture merupakan ajang kompetisi karya visual (fotografi, video, maupun grafis) bertaraf Internasional yang diselenggarakan oleh AIS Forum. Kompetisi ini bertujuan untuk menyuarakan pentingnya laut bagi masa depan kehidupan manusia, selaras dengan tajuk yang diangkat yaitu "Our Ocean Our Future".
Salah satu mahasiswa Food Business Technology angkatan 2020, Alexander Bryan, berkesempatan untuk turut serta dalam kompetisi tersebut. Acara yang diselenggarakan pada 30 Maret sampai 27 April 2022 lalu ini setidaknya diikuti oleh 30 peserta dari negara-negara anggota AIS Forum, seperti Indonesia, Filipina, Jepang, Fiji, dan Kiribati.
Proses pengumpulan karya dilakukan dengan mengunggah karya lewat akun Instagram pribadi masing-masing peserta, disertai dengan keterangan yang berkaitan dengan tema. Pada tahap pengumuman, pemenang yang diumumkan merupakan peringkat 1 dan 2 dengan kategori peringkat nilai tertinggi, keduanya diraih oleh peserta asal Indonesia. Sedangkan Alexander Bryan berhasil meraih peringkat ke-3 dengan mengikutsertakan foto yang diberi judul Gili Asahan is undoubtedly a vision of paradise.
Baca juga: Kunjungan Mahasiswa Food Business Technology Ke MGM Bosco Logistic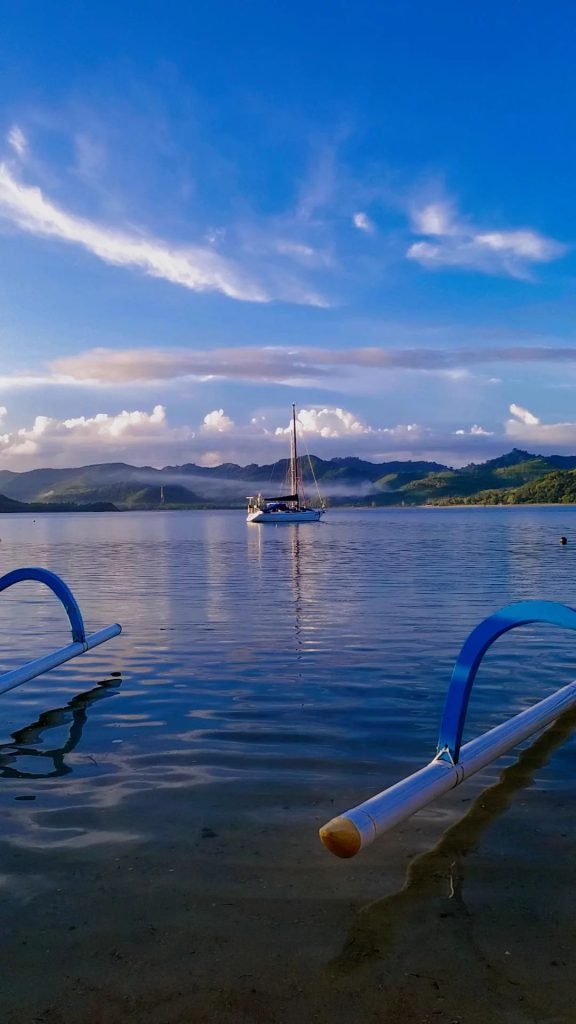 Karya yang dibawakan untuk kompetisi ini adalah foto yang diabadikan beliau ketika melakukan pengabdian masyarakat Februari kemarin di Gili Asahan, Lombok. Masyarakat Gili Asahan sangat bergantung kepada laut sebagai mata pencaharian utama, antara lain ikan tangkap, budidaya mutiara, ataupun pariwisata. Sedangkan untuk keterangan yang disertakan meliputi:
"Gili Asahan is undoubtedly a vision of paradise. Crystal-clear seawater and soft white sand encircle this tropical island. In Gili Asahan, most heads of families depend on the ocean and shore to make their living as fishers, oyster farmers, and seashell gatherers. Unfortunately, over the past few years, there has been an overwhelming amount of solid waste coming from the ocean and polluting the surrounding Gili Asahan waters.
The floating waste that is constantly being washed ashore might have come from larger islands of Gili Gede, Lombok, or even Bali! According to the CSIRO study, about 80 percent of ocean plastic is washed out to sea from beach litter or was carried downstream in rivers. That being the case, beach cleanups, river cleanups, and the installation of recycling plants are some initiatives that involve the community as key to the long-term and sustainable solutions.
Interceptor technology can be stationed in the rivers flowing to prevent floating waste from entering the ocean. Moreover, local government attention is required to make action plans and resolutions to tackle this issue. I believe if we can address floating waste challenges together, it will deliver multiple co-benefits to the economy, environment, health, and tourism of Gili Asahan, and many other islands facing the same problem. Help preserve the nature and livelihood of Gili Asahan, because #OurOceanOurFuture"