Penyelenggaraan wisuda pada tanggal 06 Desember lalu berlangsung di Plenary Hall, Jakarta Convention Center (JCC). Tujuh orang lulusan diantaranya berhasil mendapatkan penghargaan STEM Graduate Award.
STEM Graduate Award merupakan bentuk apresiasi yang diberikan kepada para mahasiswa mencakup berbagai penghargaan kategori untuk lulusan terbaik yang berprestasi di School of Applied STEM Universitas Prasetiya Mulya. Apresiasi yang diberikan kepada mahasiswa berupa uang penghargaan, plakat, dan sertifikat. Berikut daftar tujuh nama wisudawan terbaik :
Best Business Mathematics Graduate yaitu Vincentius Christopher Calvin, S.Mat
Best Computer Systems Engineering Graduate yaitu Nicholas Cliff, S.Kom
Best Software Engineering Graduate yaitu Ni Made Ananda Ayu Permata, S.Kom
Best Food Business Technology Graduate yaitu Maria Catherine Trixie, S.T.P
Best Renewable Energy Engineering Graduate yaitu Luke Jonathan, S.T
Best Product Design Engineering Graduate yaitu Medelyn Angel Hartono, S.Ds
Best Woman Graduate in STEM yaitu Stephanie Elawitachya, S.Mat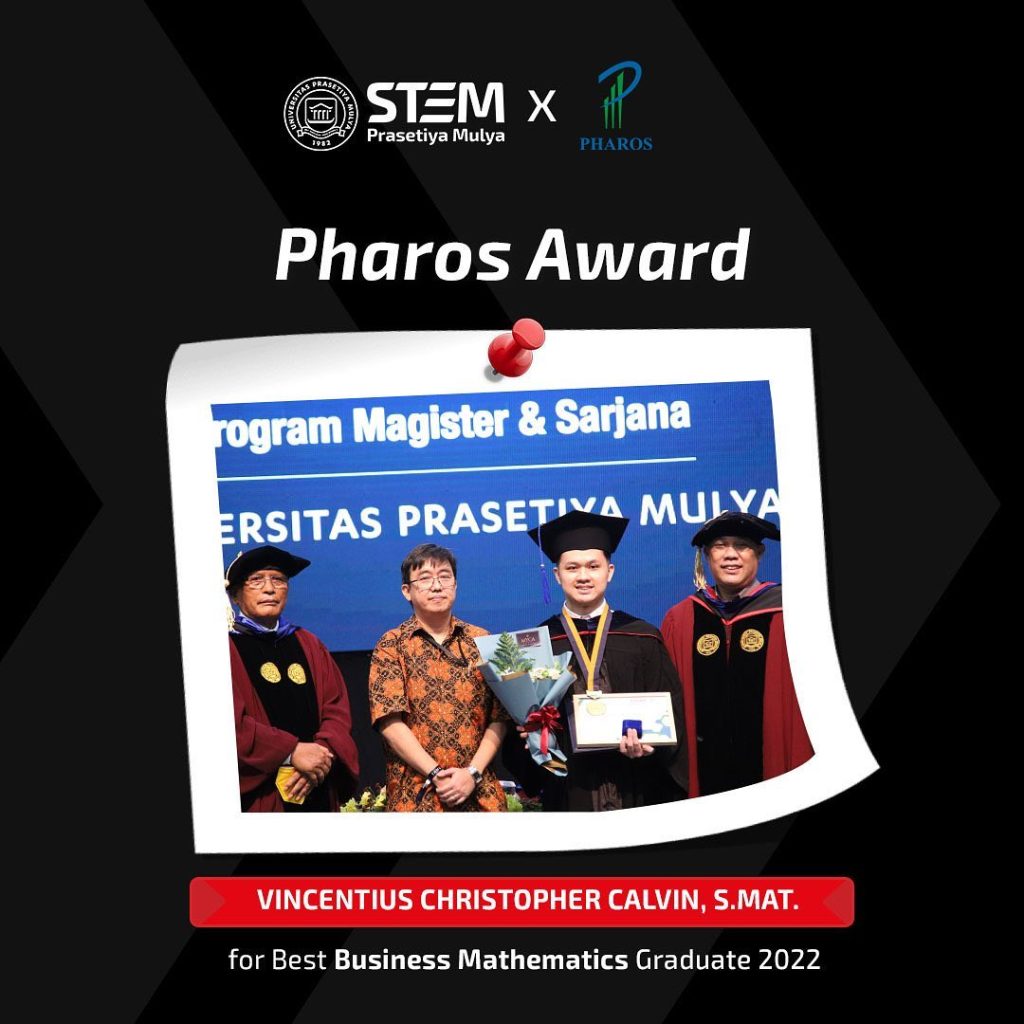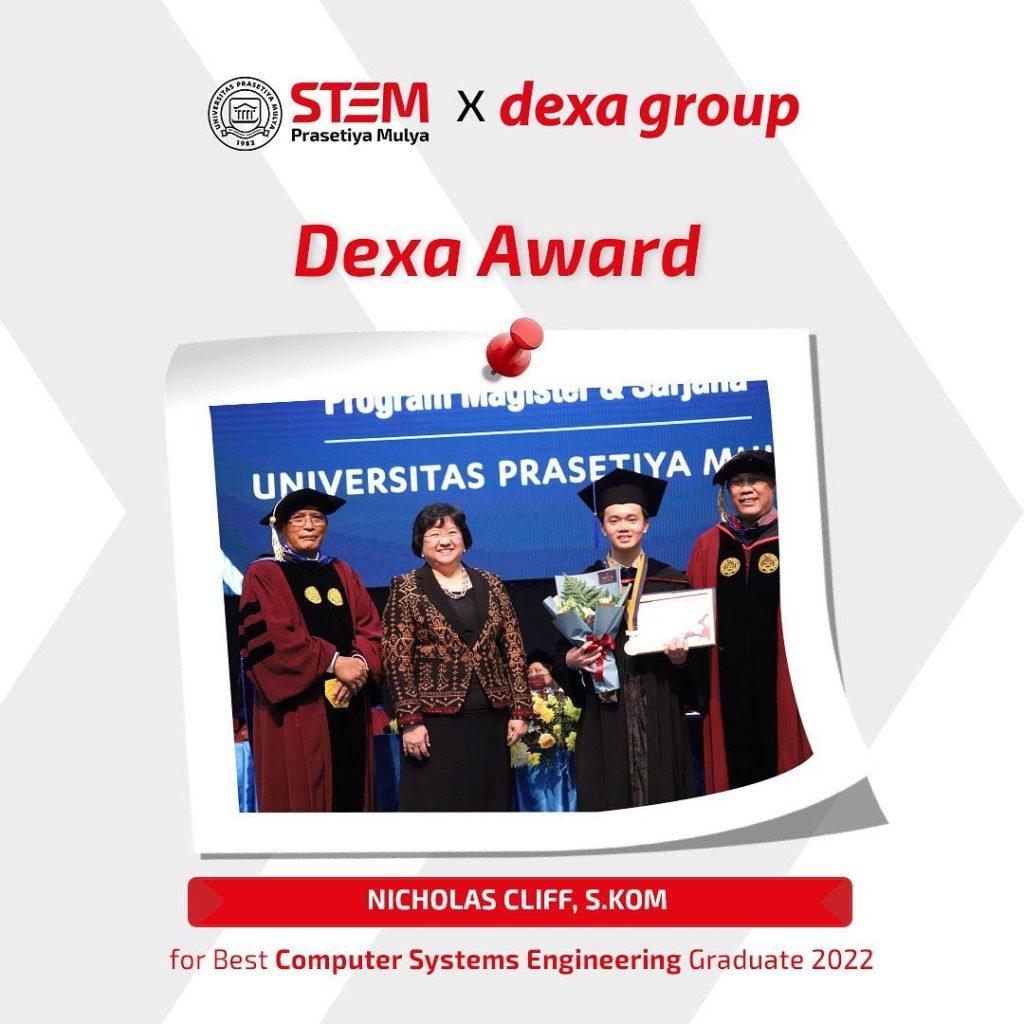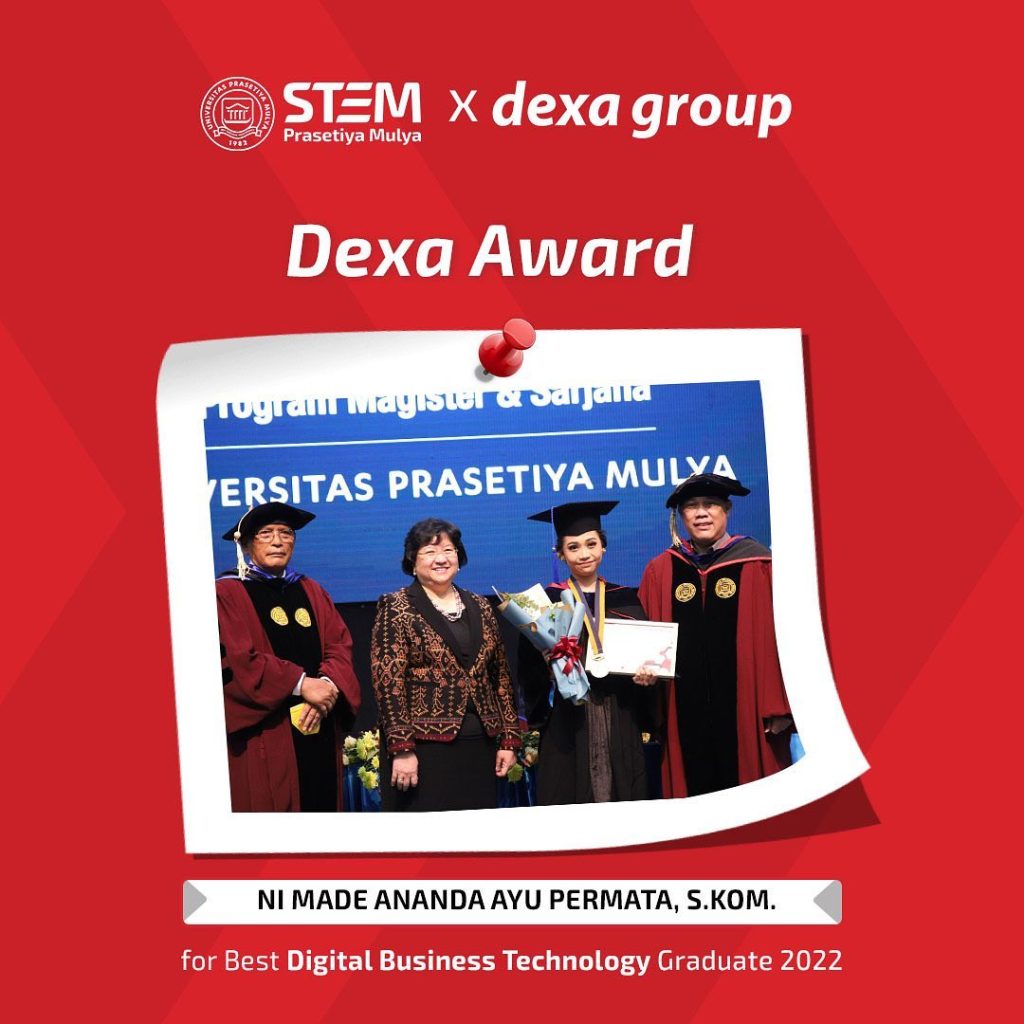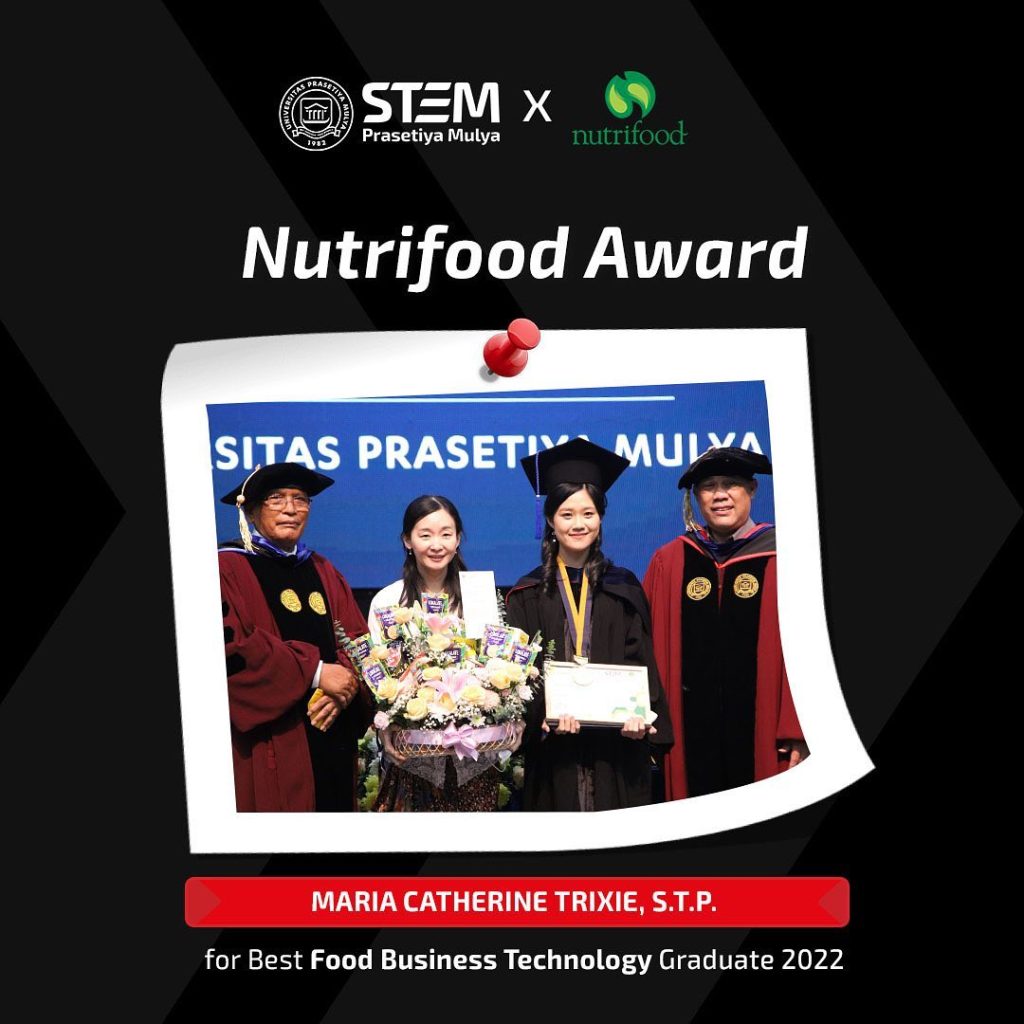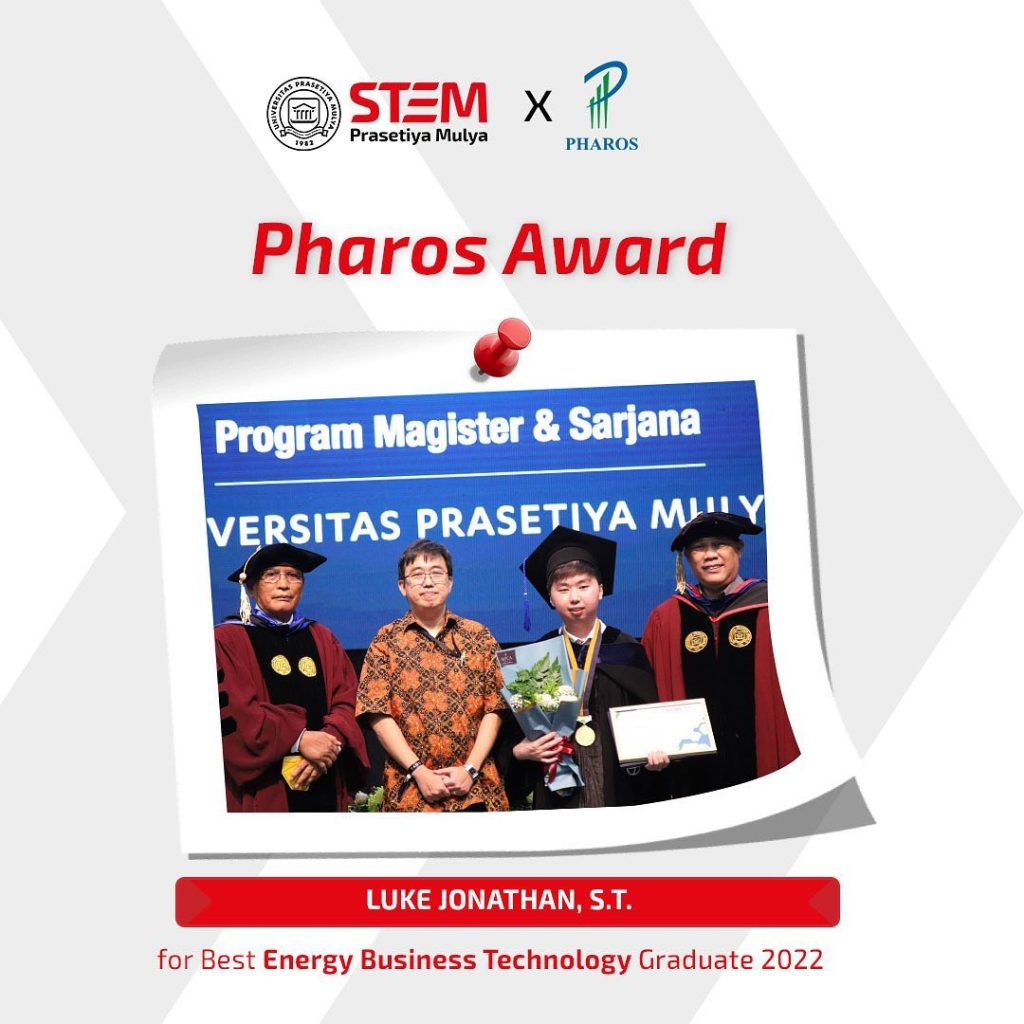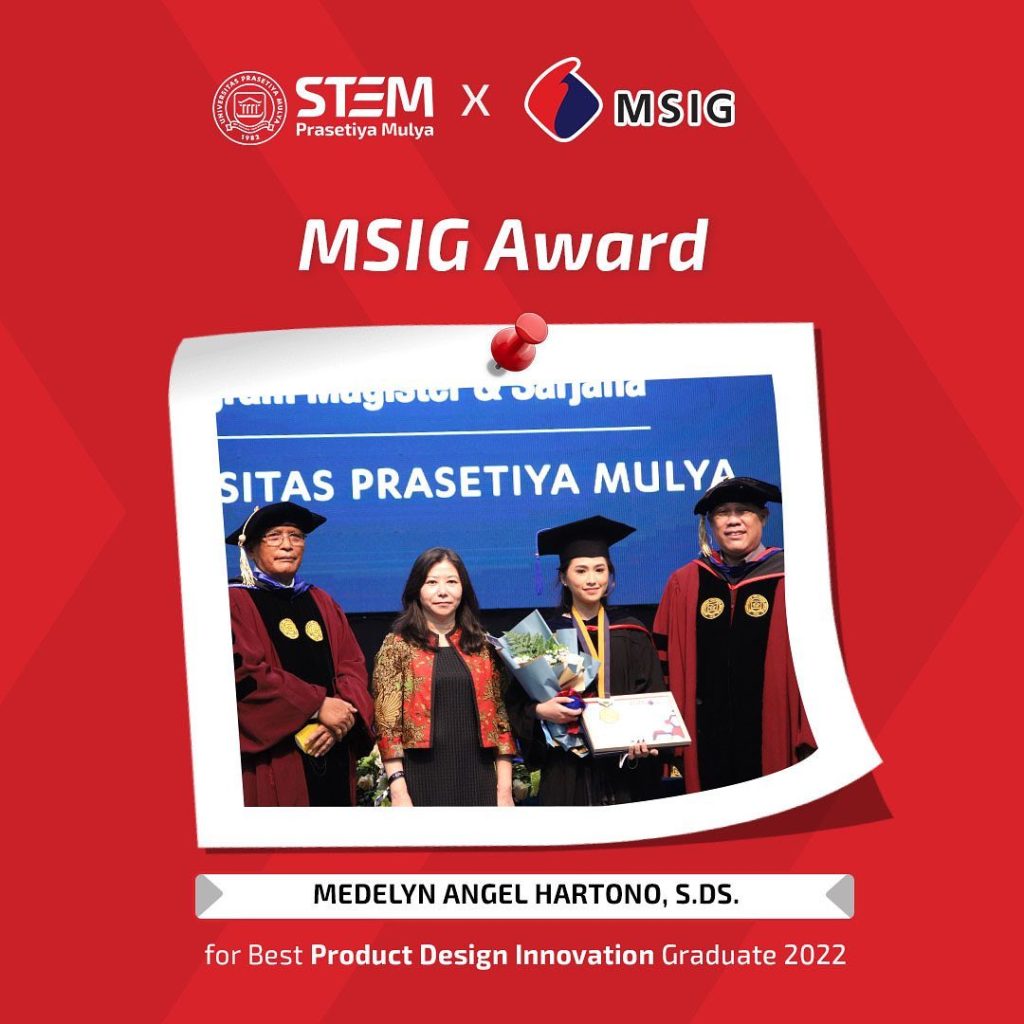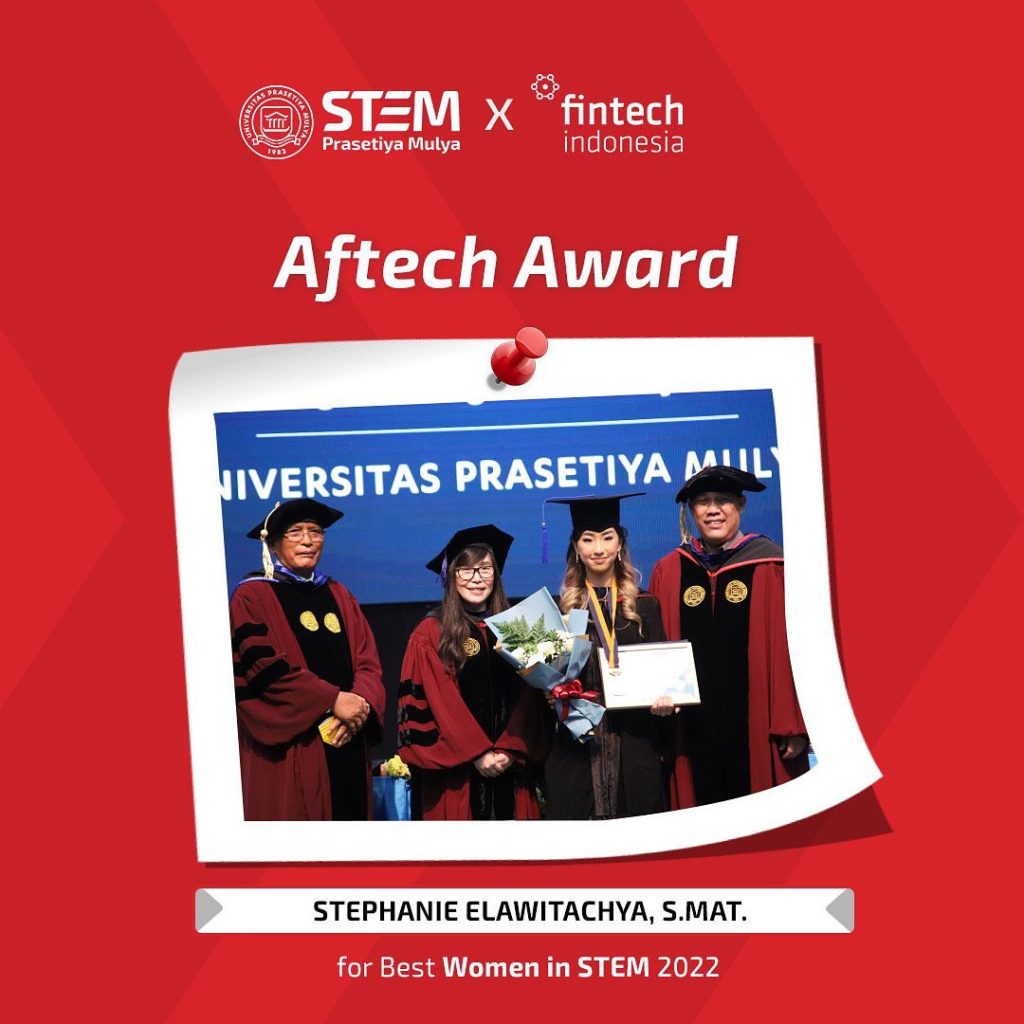 Masing-masing wisudawan terbaik dipilih dan mendapatkan penghargaan dari berbagai perusahaan yang telah bekerja sama dengan STEM Prasetiya Mulya. Seperti Vincent dan Luke Jonathan mendapatkan penghargaan dari Pharos Award, Nicholas dan Ananda mendapatkan penghargaan dari Dexa Group Award, Catherine mendapatkan penghargaan dari Nutrifood Award, Medelyn mendapatkan penghargaan dari MSIG Award dan Stephanie mendapatkan penghargaan dari Aftech Award. Selain penghargaan tersebut, masing-masing mereka juga memperoleh uang tunai.
Tiga lulusan terbaik Vincentius Calvin (Business Mathematics), Ananda Ayu Permata (Software Engineering), dan Medelyn Angel (Product Design Engineering) merupakan mahasiswa program Co-operative Education Program selama menjalani studi di Prasetiya Mulya. Ketiga lulusan tersebut telah memiliki pengalaman kerja yang signifikan selama menjadi mahasiswa di School of STEM.
Adanya program ini diharapkan dapat meningkatkan keinginan mahasiswa untuk terus berprestasi dan melahirkan inovasi yang bernilai untuk pengembangan ilmu di bidang Science, Technology, Engineering, and Mathematics (STEM).
Apapun pencapaian yang diperoleh saat menjalani perkuliahan tentunya menjadi petualangan panjang dan menantang bagi setiap mahasiswa. Ayo bergabung dengan STEM Prasetiya Mulya dan wujudkan mimpimu!
Editor : Dwining Putri Elfriede